Innovation is the specific instrument of entrepreneurship. The act fosters success with a new ability to create well-being. ~ Peter F. Drucker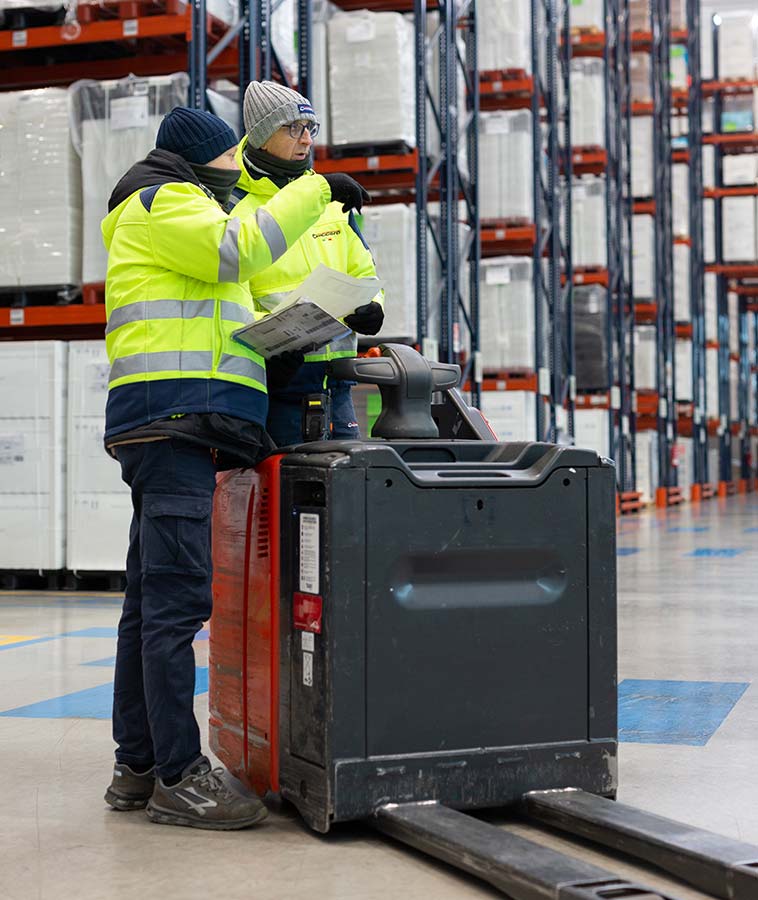 The working method employed in the warehouse allows us to guarantee high efficiency and maximum punctuality from receipt to delivery of the stored goods, with a possibility of error equal to zero.
When unloading the vehicle, each individual pallet is labelled using a barcode and positioned on a shelf, ensuring immediate traceability at all times. This is made possible by the unique IDs on the label and the shelf position, as each label is linked to a single position.
Outgoing goods are checked twice by our personnel: pickers and truck drivers work in full synergy to verify that the pallets at the terminal and those identified and ready to leave match, thus eliminating any possibility of error.
Warehouse measuring
15.000
Space for 20.000 pallets
20.000
Possibility of error equal to zero
Warehouse management is a complex activity that we've developed eliminating the gap between real and digital experience to make the processes virtuous.
03
Instant pallet identification
04
Real-time order fulfilment
05
Double checking of outgoing goods